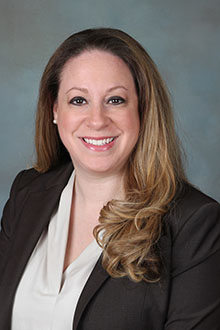 Sara Leiner Schuler
Sara Leiner Schuler practices all aspects of family law in the Northern Virginia area, including Divorce, Child Custody, Child Support, Spousal Support and Alimony, Prenuptial Agreements, Enforcement Issues and the Collaborative Divorce process.
Northern Virginia Collaborative Divorce Attorney
In addition to the traditional settlement negotiations and litigation, Ms. Schuler is trained in, and practices Collaborative Law, which is a team-based approach to resolving all issues that may arise when going through a separation or divorce. Your team will include both parties, with each party having his or her own Collaborative lawyer, and it may include financial and mental health professionals. Parties that decide to proceed with a Collaborative divorce are keeping the process in their own hands, and working together to resolve their issues without litigation. The process takes a commitment from both parties to act in good faith, to be open and honest with each other, and to resolve their case without going to court. Ms. Schuler is a current board member of the Collaborative Professionals of Northern Virginia.

Contact the Law Office of Sara Leiner Schuler, PLC
To speak with a Northern Virginia divorce attorney about divorce, custody, child support, spousal support, equitable distribution of property, mediation, collaborative law, premarital agreements or enforcement, please contact us online or call 703-272-3134.
Address:
Law Office of Sara Leiner Schuler, PLC
3955 Chain Bridge Rd., Second Floor
Fairfax, Virginia 22030
Phone: (703) 272-3134
Fax: (703) 995-4697
E-mail: contact@schulerfamilylaw.com
Business Hours: 9 a.m. – 5 p.m. M-F
Law Office of Sara Leiner Schuler